---
The building of our 1956 Chevrolet Carryall COMMO Vehicle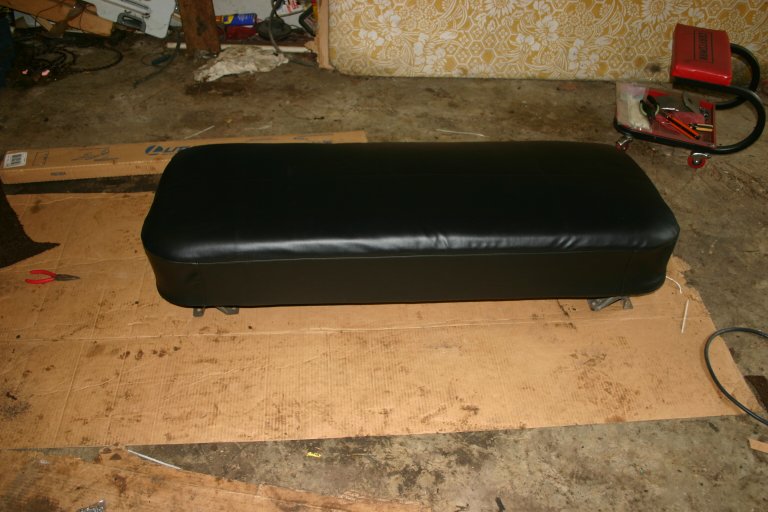 This is after I reuphostered the 56 Chevy Truck seat bottom.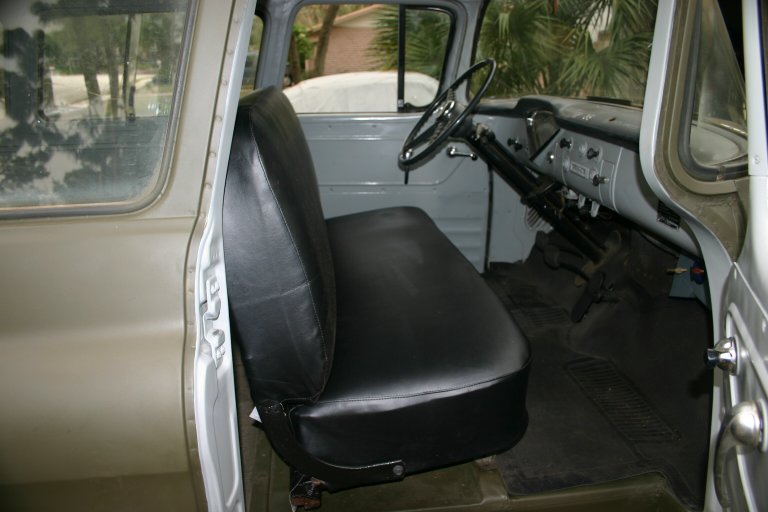 Front interior view after I finished the front seat, rubber floor pad and dash. The front seat is not the same that came with the Carryall. It would have had a 2-piece seat with the passenger side being very small and able to fold forward so people could get in the back. This seat folds forward but it is harder to get in the back than the original seats would have been..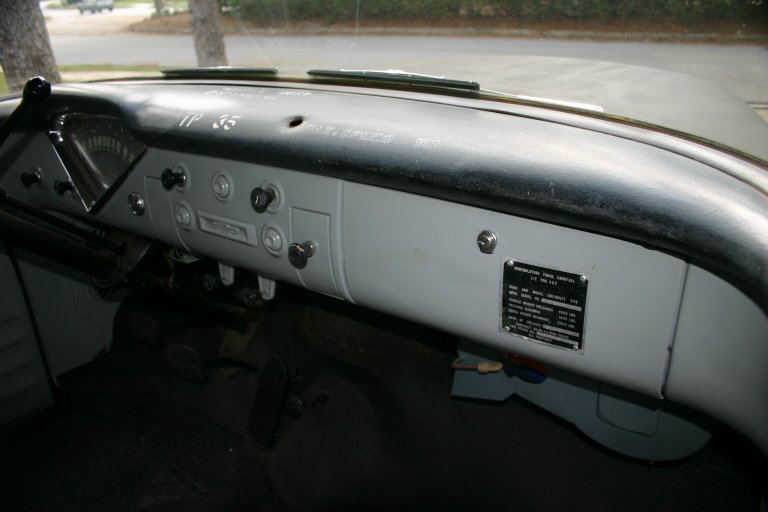 This is the dashboard after it was sanded and painted. I left the original Army Stencils on the dash top. The U.S. Government Nomenclature tag is still on the dash.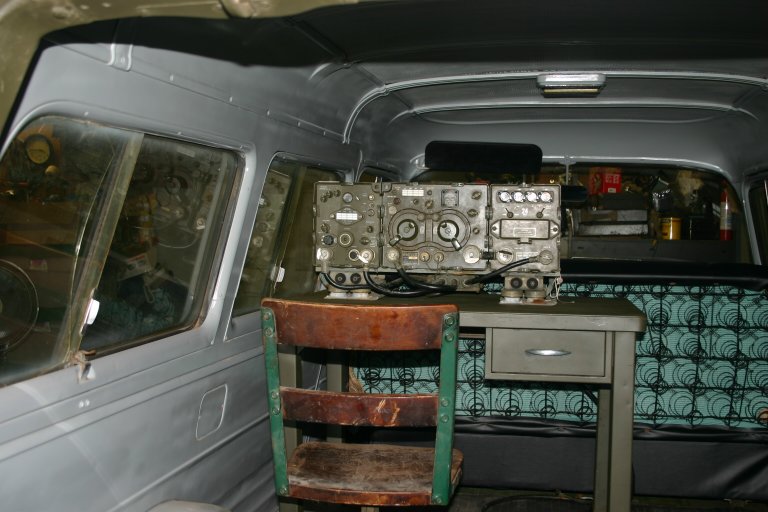 The rear of the Carryall after is was sanded and painted. It also has a new rubber mat on the floor. The Radio is at RT-68, R-110 and a DC Power Supply. It is Korean War Vintage.
---
THIS IS NOT A GOVERNMENT SITE. IT IS JUST MY WAY SAYING THANK YOU TO ALL THE BRAVE MEN AND WOMEN OF THE U.S. ARMY SIGNAL CORPS, PAST PRESENT AND FUTURE.