---
The building of our 1956 Chevrolet Carryall COMMO Vehicle
Click on Photo to Enlarge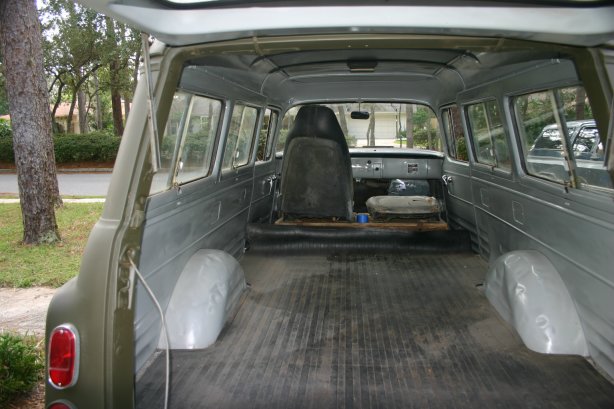 This is after I sanded and painted the back end. The new rubber map is also down. You can still see the old hi-back bucket seats up front. They will be gone soon.
View looking from the front to rear. It took 3 weeks to sand, prime and paint the back.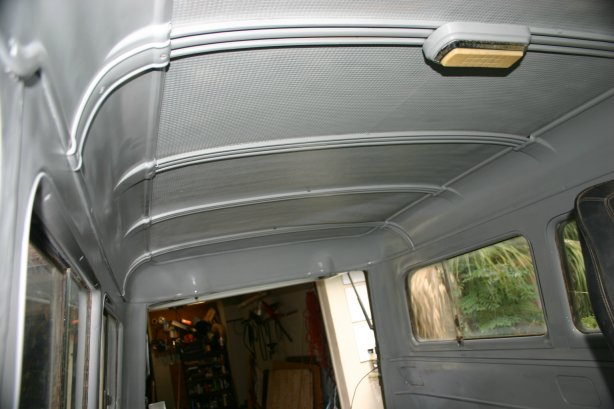 The ceiling after I painted it. This is a plastic material and is hard to find. A large section was missing so I used a cab section from a 1955 Chevy Pickup. After a lot of cutting and fitting, it was painted and installed. You can not tell the difference.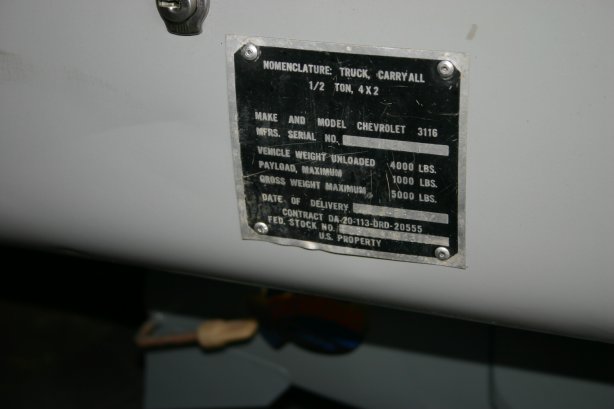 Close-up of the original Governemnt data tag. The Vin on this tag matches the Vehicle number. When I saw this tag I decided to restore the vehicle back to Military.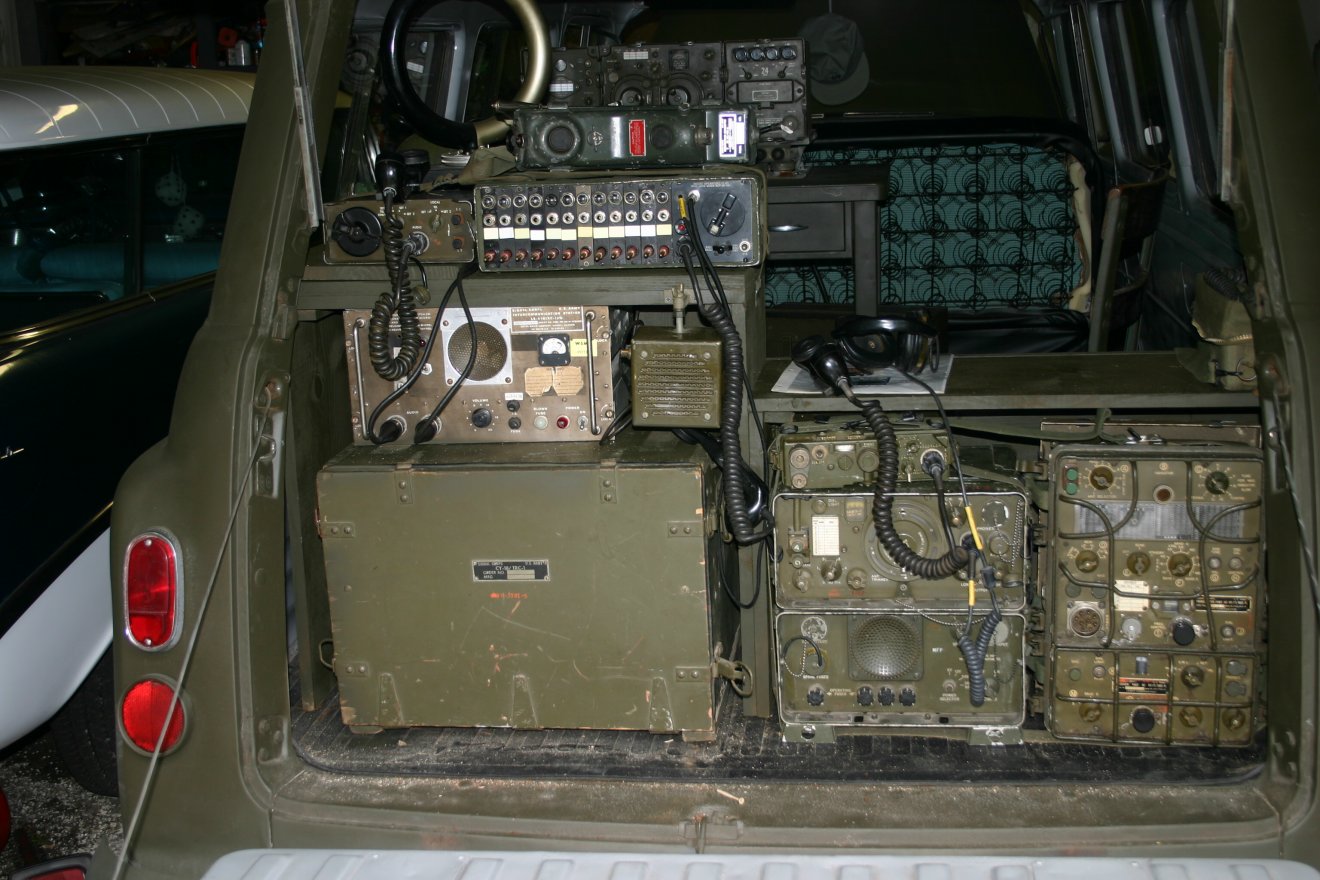 The rear of the Suburban after I built the wood cabinets. A little OD paint goes a long way.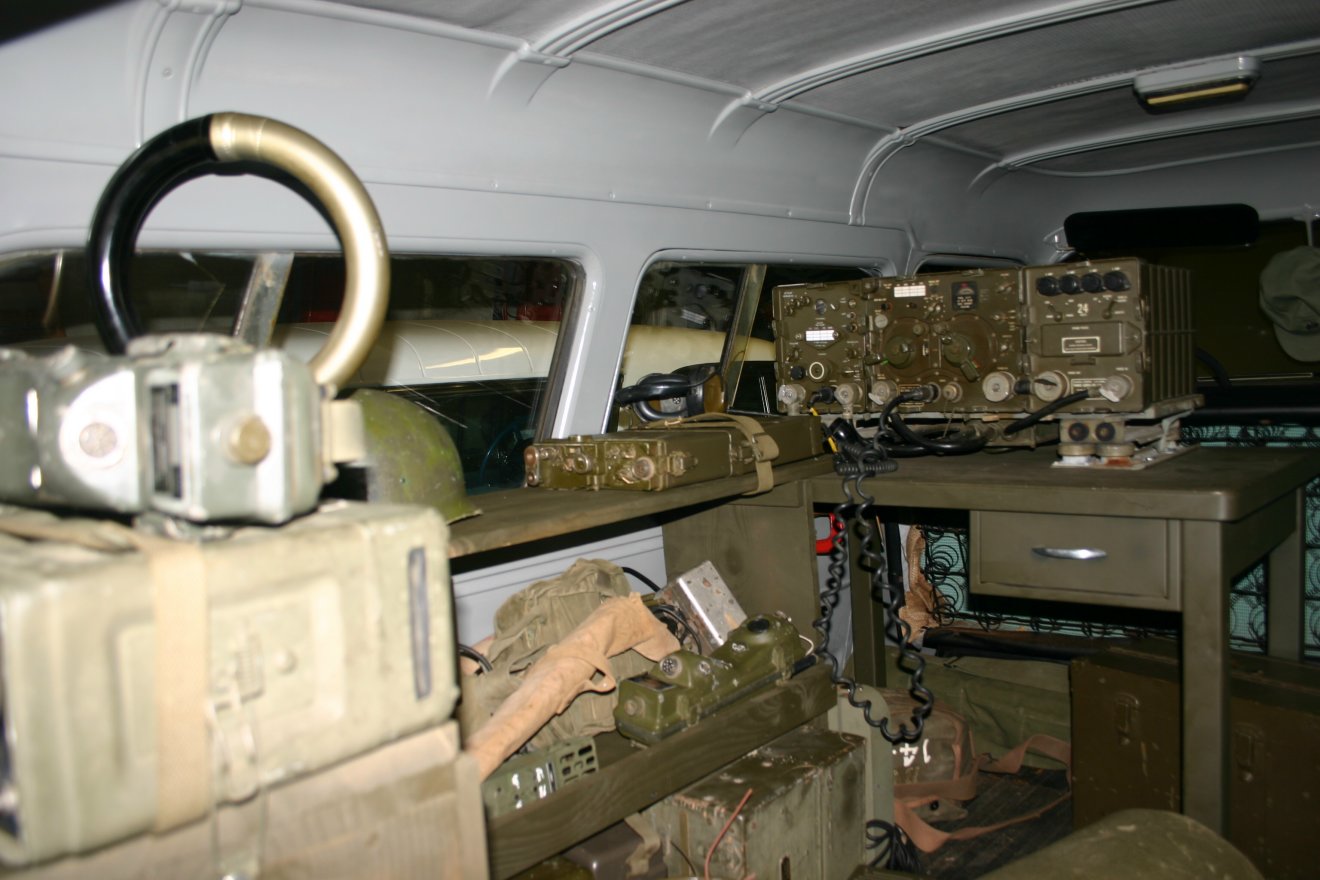 The rear area. I built more cabinets for storing the smaller radios so they would not roll around the back when traveling. You can also see the RT-67 radio. I mounted it on an old Strategic Air Command desk. It was the only thing I could find that would hold the weight of the radio while driving.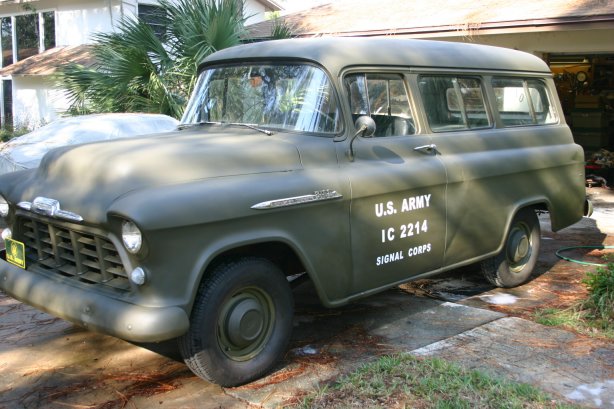 This is what it looks like now on the outside. It had spent all of it's life in Dry Kansas so I was lucky to get a nice solid truck.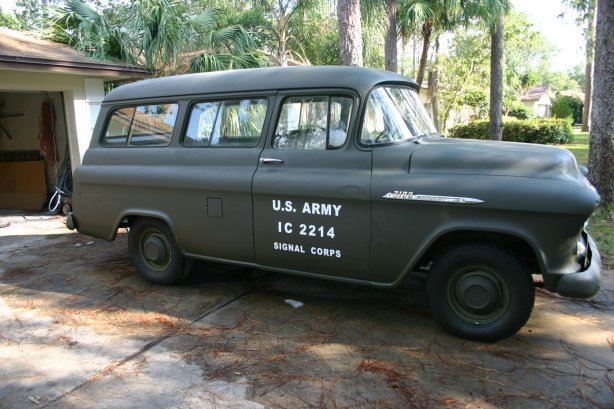 The other side. I decided to leave a lot of the bumps and bruises on the truck. I wanted it to look like it was actually used as a Military Vehicle, not a Show Car. I rebuilt all the mechanicals including:clutch, brakes, exhaust, tires, water pump, carb, fuel pump, belts and hoses etc. I drive it to all the shows and events. The 6 cylinder gets about 20 MPG. Not bad for a 50 year old truck.
More Photos Coming Soon
---
THIS IS NOT A GOVERNMENT SITE. IT IS JUST MY WAY SAYING THANK YOU TO ALL THE BRAVE MEN AND WOMEN OF THE U.S. ARMY SIGNAL CORPS, PAST PRESENT AND FUTURE.