---
The building of our 1956 Chevrolet Carryall COMMO Vehicle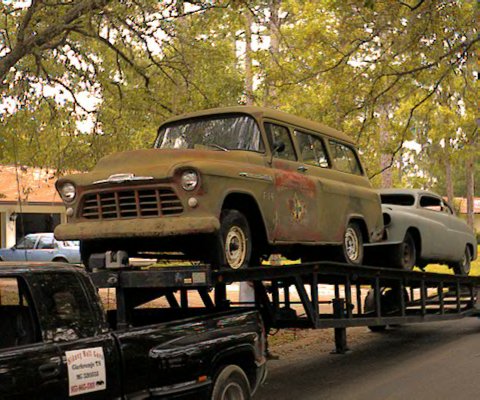 The day it was delivered to our home in Orlando. We did not know it was OD Green. We had bought it sight-unseen to build a HotRod! I had a 454 Big Block that was going to go in.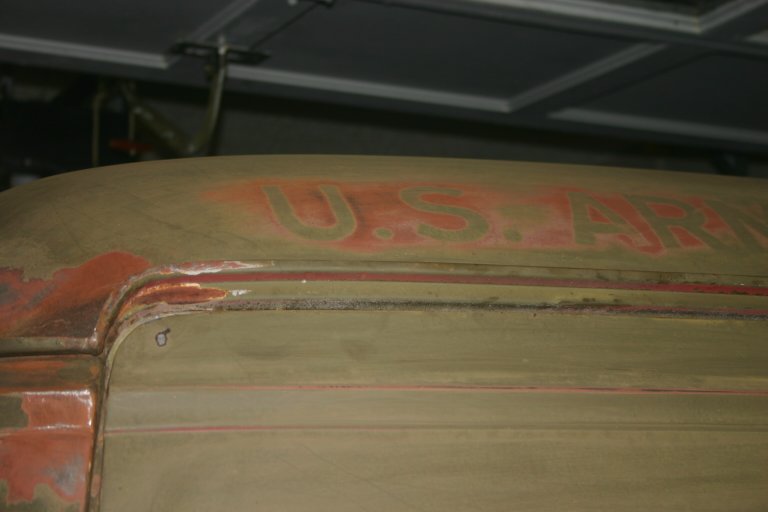 As I started sanding the rear of the Vehicle, I saw U.S.Army IC2214. I knew I had something special and decided to restore it back to Military.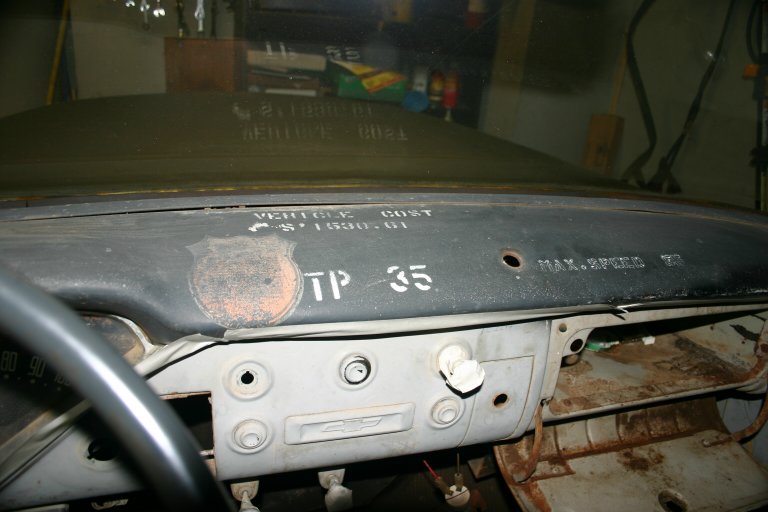 The dash still had the original stencils for max speed (55), Tire Pressure (35) and original cost ($1530.61). It also had the original Government Nomenclature Data plate that matched the VIN.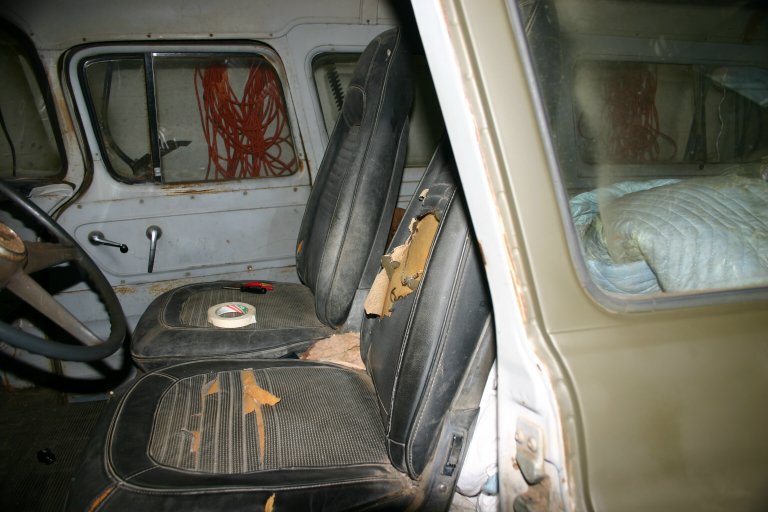 All original the seats were missing and Hi-back buckets from a 1970's car has been installed. I removed these seats and found an original 1956 Chevy Truck seat.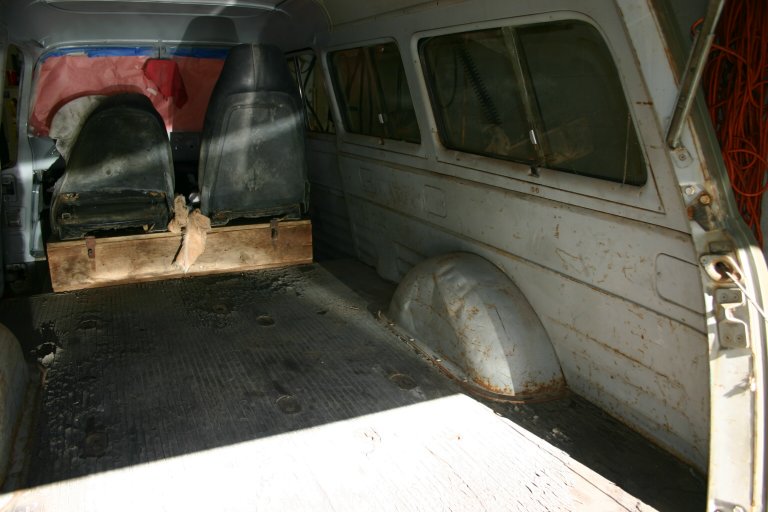 The rear area was in terrible shape since it had been used to haul fire fighting equipment around Dorrance Kansas from 1972 until I bought it in 1998. It took a lot of sanding to get this area presentable.
---
THIS IS NOT A GOVERNMENT SITE. IT IS JUST MY WAY SAYING THANK YOU TO ALL THE BRAVE MEN AND WOMEN OF THE U.S. ARMY SIGNAL CORPS, PAST PRESENT AND FUTURE.