---
This was our first Military Event and where we met the First Florida Chapter of the MVPA. We joined the same day!
Click on Photo to Enlarge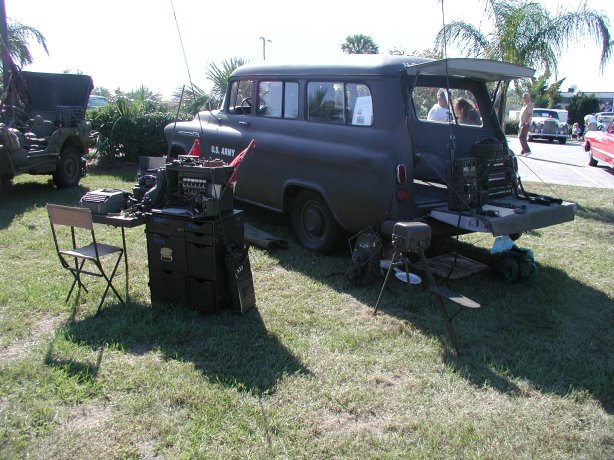 This was held at the Citrus Tower.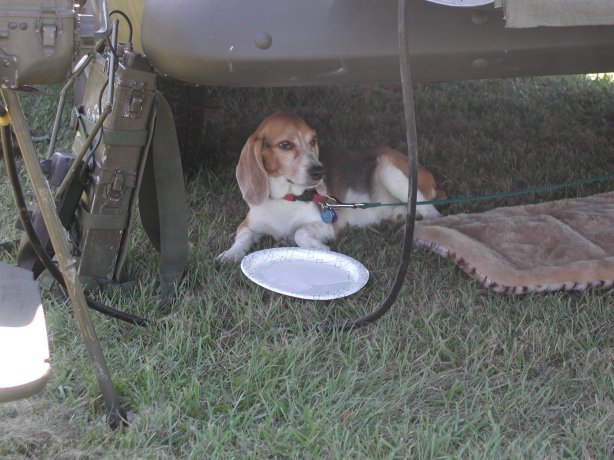 This is our Beagle Chewy. He Loves Trucks, especially Military Trucks.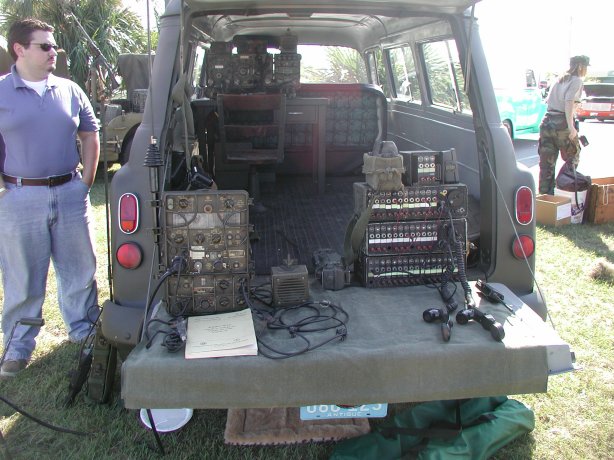 This is the back of the Suburban as of May 2005. The RT-67 VRC-8 setup is installed on a metal desk, the only thing that would hold it's 150+ pound weight. The GRC-9, TA-312 and SB-22 field phone and switchboard are also on display.
---
THIS IS NOT A GOVERNMENT SITE. IT IS JUST MY WAY SAYING THANK YOU TO ALL THE BRAVE MEN AND WOMEN OF THE U.S. ARMY SIGNAL CORPS, PAST PRESENT AND FUTURE.