---
Dade Battlefield Military Show in Bushnell Florida August 6, 2005
Click on photos to enlarge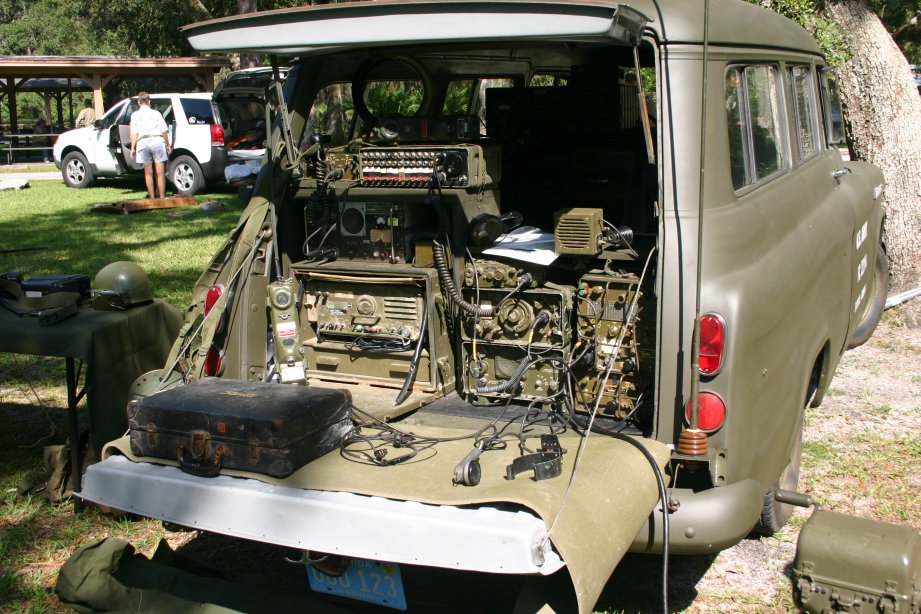 Rear of 1956 Chevrolet Suburban with new wood framing around radios.
Radios - GRC-9, GRR-5, PRC-9, PRC-6, TRC-1, RT-67
Field Phones - SB-22 Switchboard, TA-312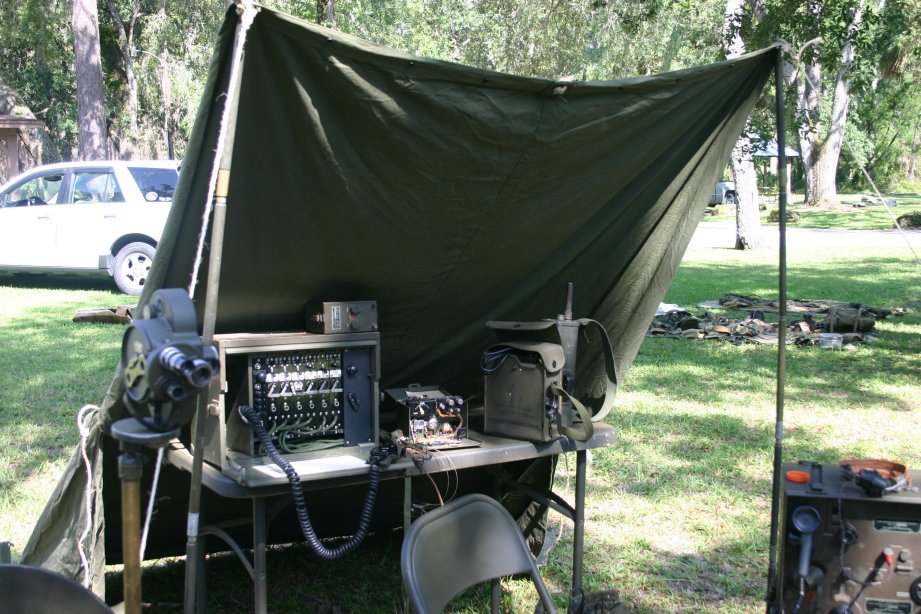 This is the WWII display.
Radios - BC-611, BC-654
Field phones - BD-71 Switchboard, EE-8
Filmo Movie Camera and T-5 Tripod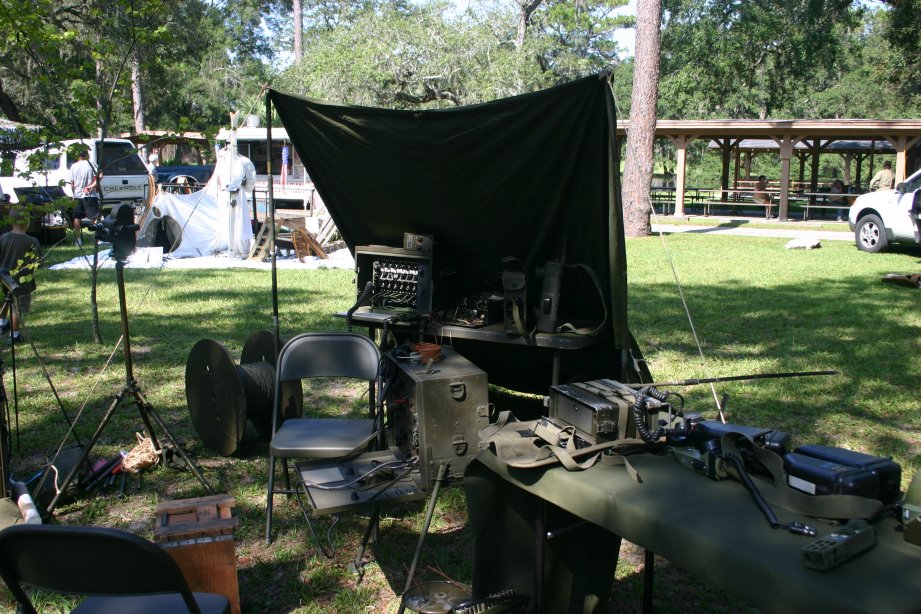 This is the Viet Nam display.
Radios - PRC-25, PRR-9, PRT-4, PRC-10
Field Phones - TA-1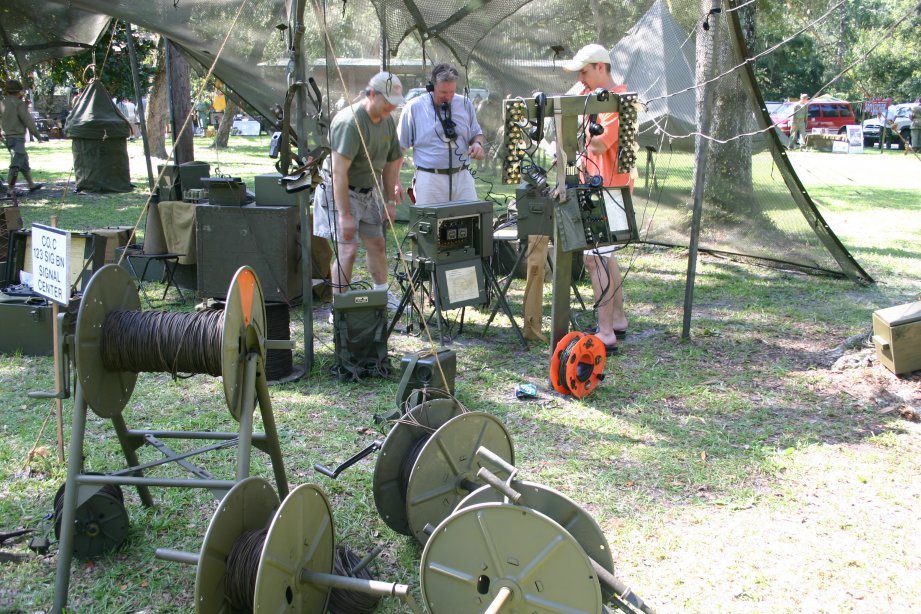 Another Great Signal Corps display at the Show. This is my Friends Mark and Jeff's WWII setup. They have just about everything that would have been used during WWII. We hooked our equipment together and let people talk to each other. It was a hit!
---
THIS IS NOT A GOVERNMENT SITE. IT IS JUST MY WAY SAYING THANK YOU TO ALL THE BRAVE MEN AND WOMEN OF THE U.S. ARMY SIGNAL CORPS, PAST PRESENT AND FUTURE.