---
These are the radios we have in our collection. We take them to Military Displays and Veterans Events.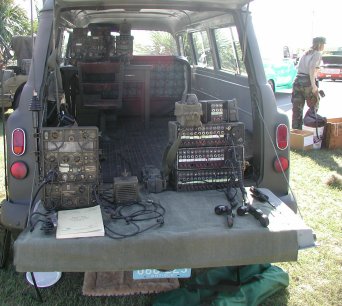 The radio on the left is our GRC-9. It is connected to a GN-58 hand-crank generator setup. This radio was used in the Korean War.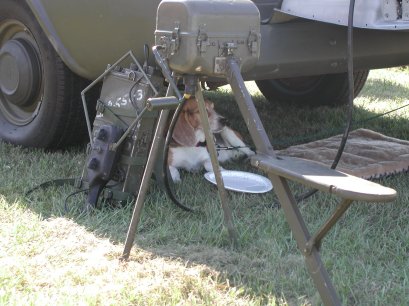 Here is the Gn-58 generator. Also our official U.S. Army Signal Corps Mascot, Corporal Chewy. He goes to shows with us.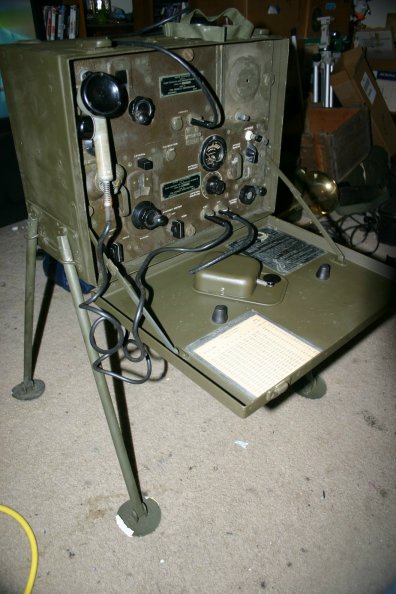 This is our BC-654 or SCR-284. It is complete and we hope to test it later this year. We are trying to get all of our equipment working. This is from 1944.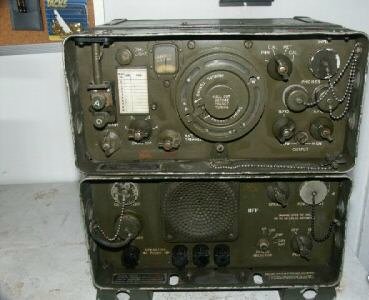 AN/GRR-5. Better know as the ANGRY-FIVE. It is Korean War Vintage and is a Receiver only.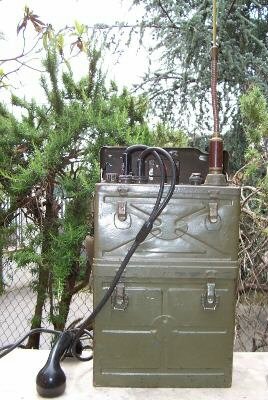 BC-1000 Walkie Talkie. This was the first Man-pack radio. It was made by Philco in 1944. We got it from Italy where it had been left after the end of WWII. It was well used.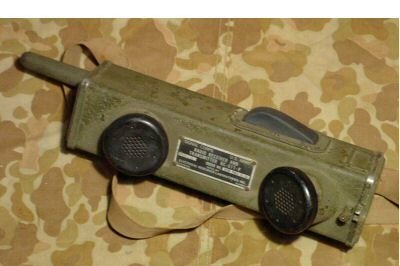 A BC-611. This was considered the first Walkie Talkie but was actually a Handy Talkie. We have 2 of these. One was used as a movie prop from Republic Films then MGM. It was in many WWII movies made between 1941 and 1945.
More photos to come
---
THIS IS NOT A GOVERNMENT SITE. IT IS JUST MY WAY SAYING THANK YOU TO ALL THE BRAVE MEN AND WOMEN OF THE U.S. ARMY SIGNAL CORPS, PAST PRESENT AND FUTURE.